Guest Mode
What is the Guest mode
The Guest mode is a way to share graphs with people who do not have an account on Linkurious Enterprise.
Key characteristics:
"Public link"-sharing: the Guest mode is very similar to the option found in Google Documents and many other applications. You get a URL that you can share to people that don't have an account on Linkurious Enterprise.
Read-only: the people you share a visualization with won't be able to modify the data in the database, and your visualizations will remain unchanged whatever they do in the Guest mode workspace
Simplified interface.
The Guest mode is available once an Administrator has enabled it.
Standard user interface: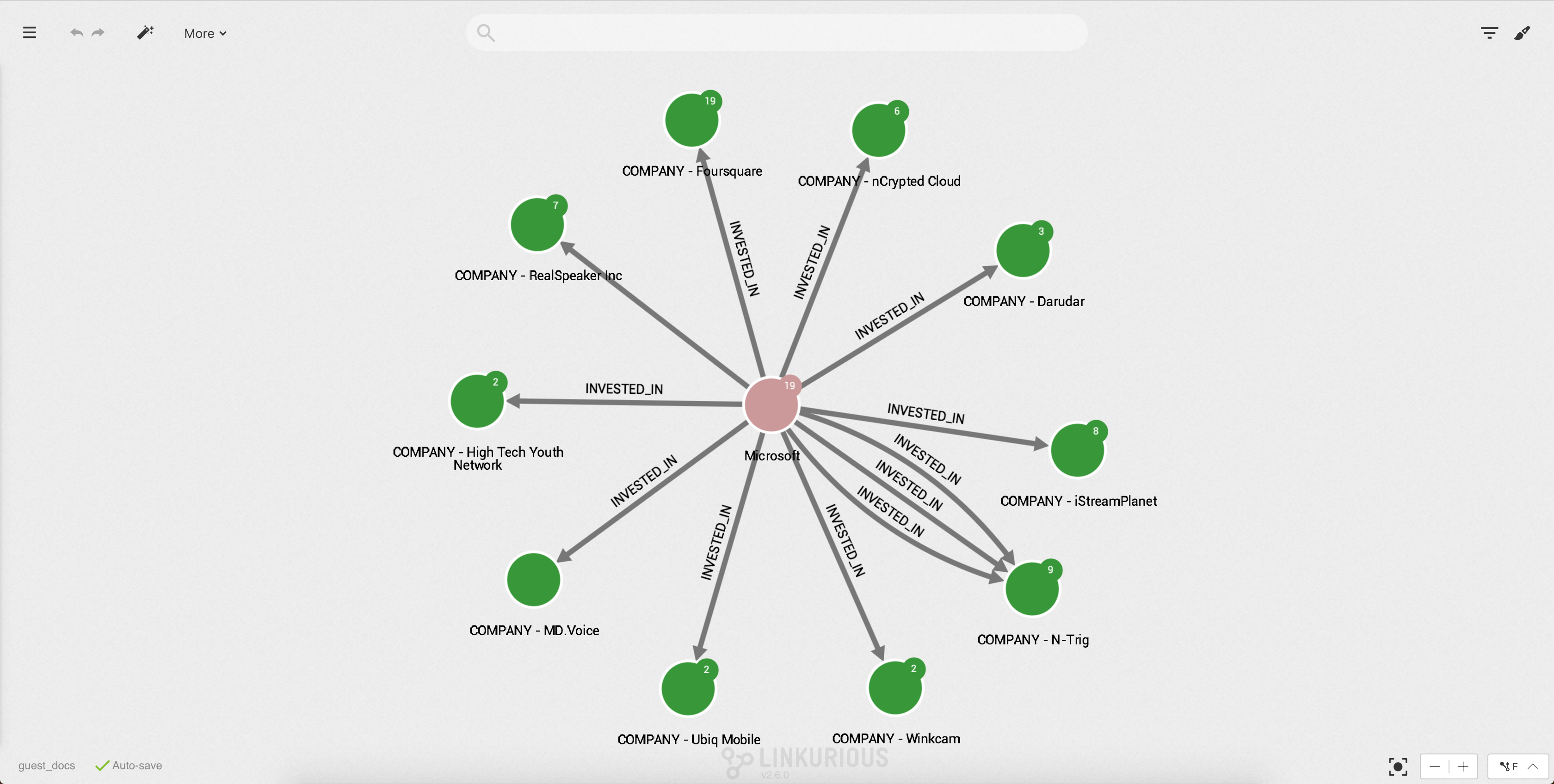 Guest mode user interface: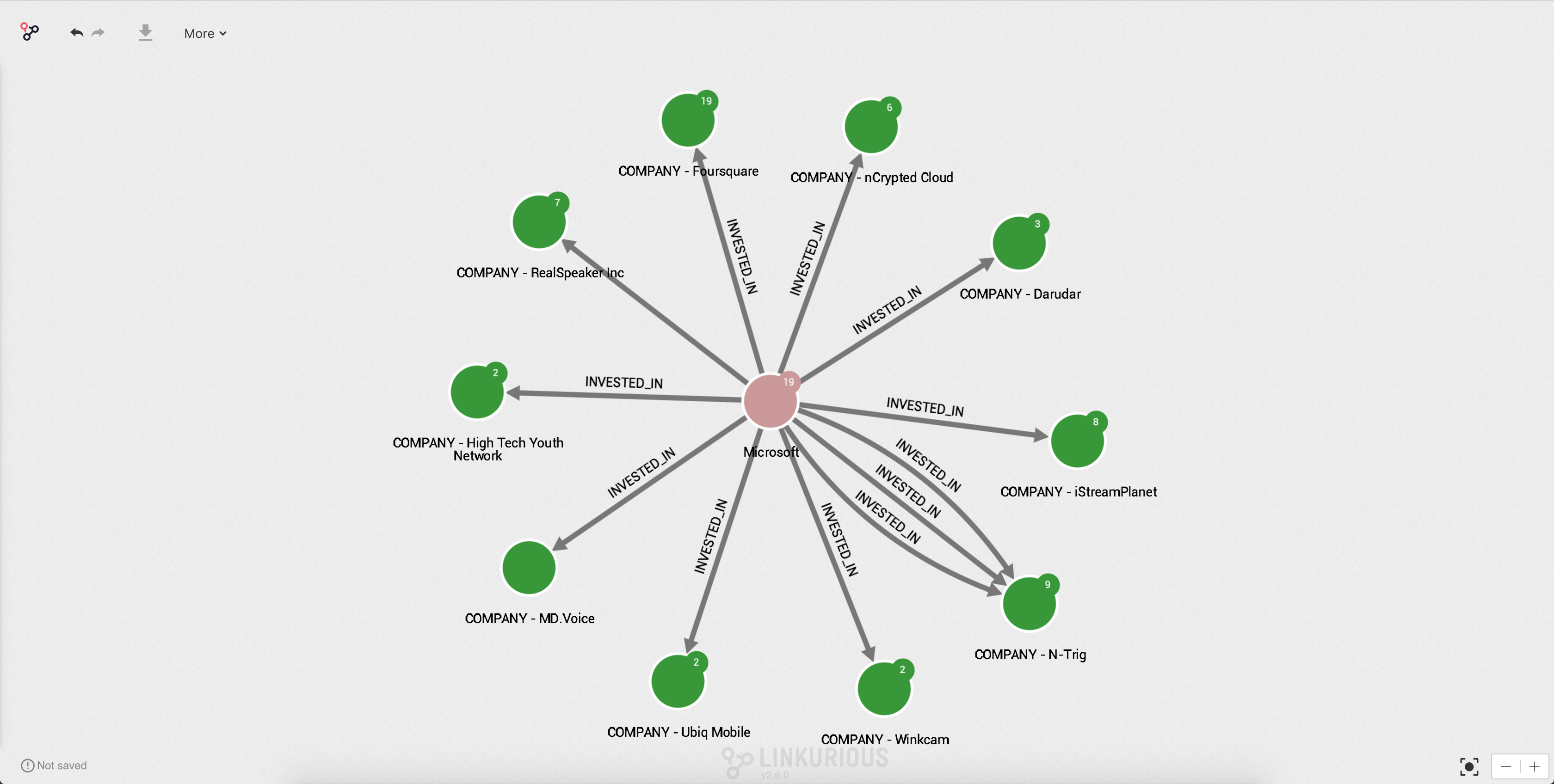 Share a visualization
There are 2 options to share a visualization with the Guest mode:
From the dashboard, right-click on a visualization and click Share
From the workspace of that visualization, go to Menu > Share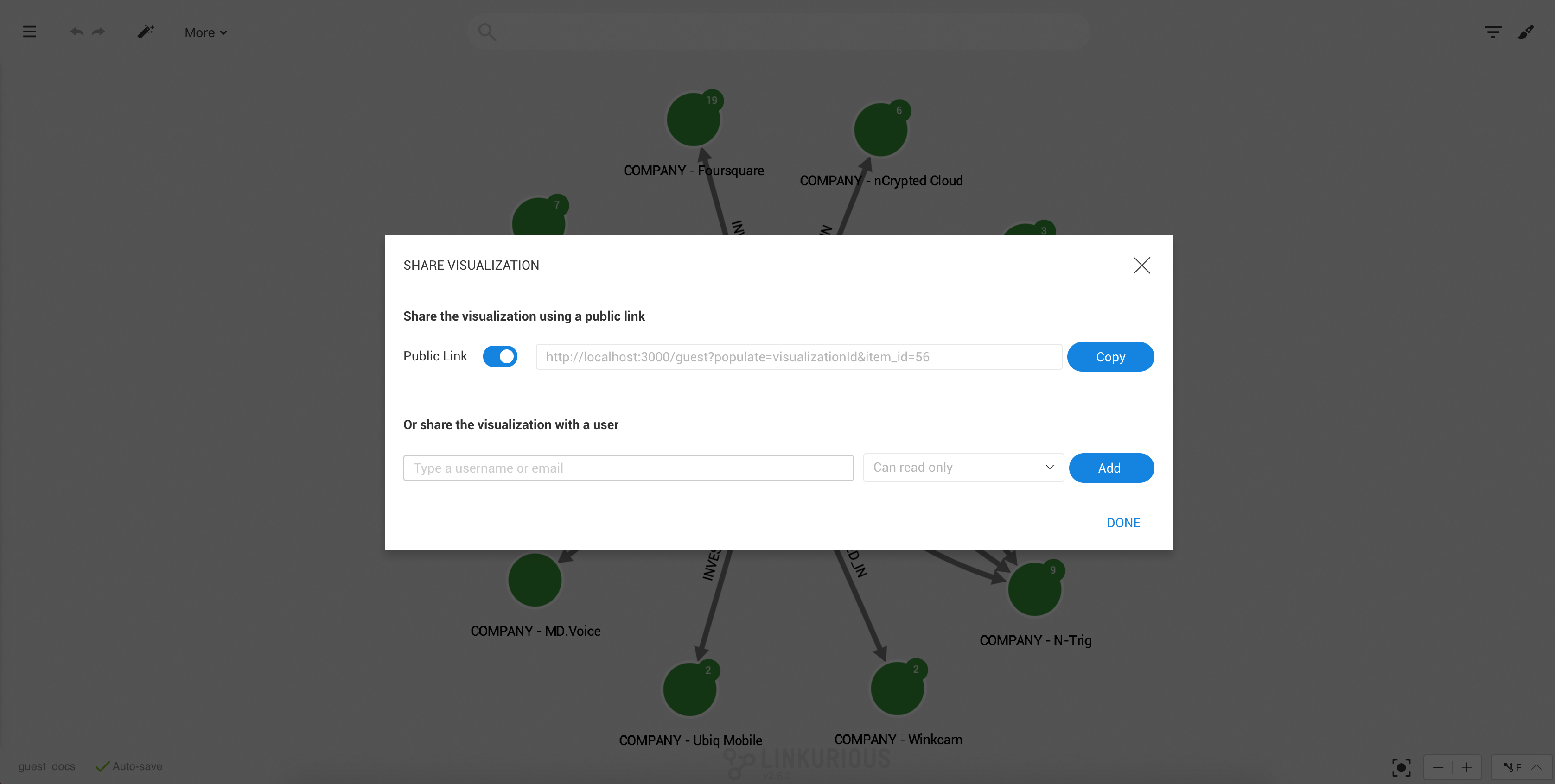 Enable Public link sharing for that visualization by clicking on the Public link toggle button.
Copy the URL.
Send the URL to whoever you want to share this visualization with.
Clicking on the URL the person you sent it to will access a simplified workspace initialized with your visualization.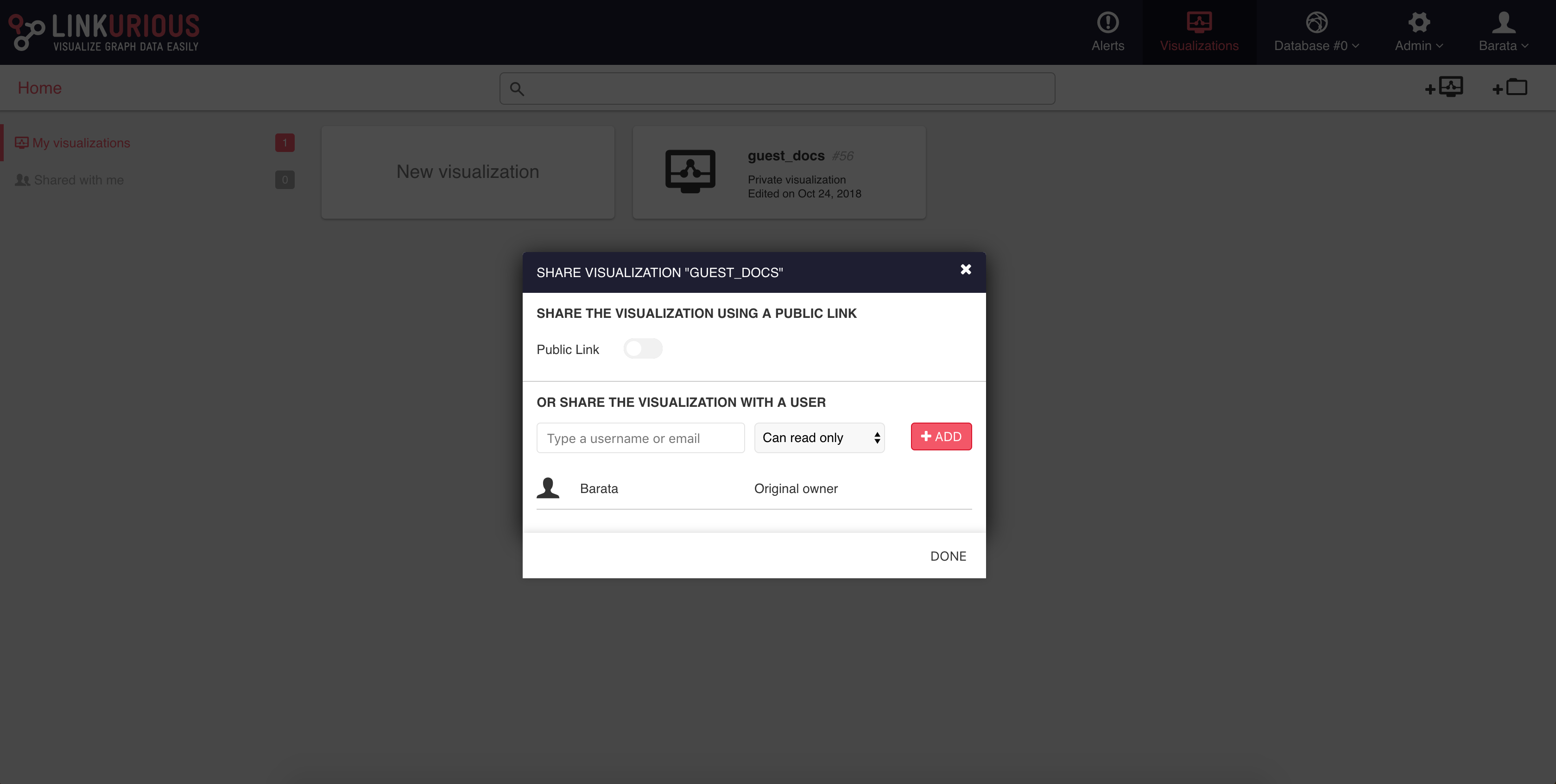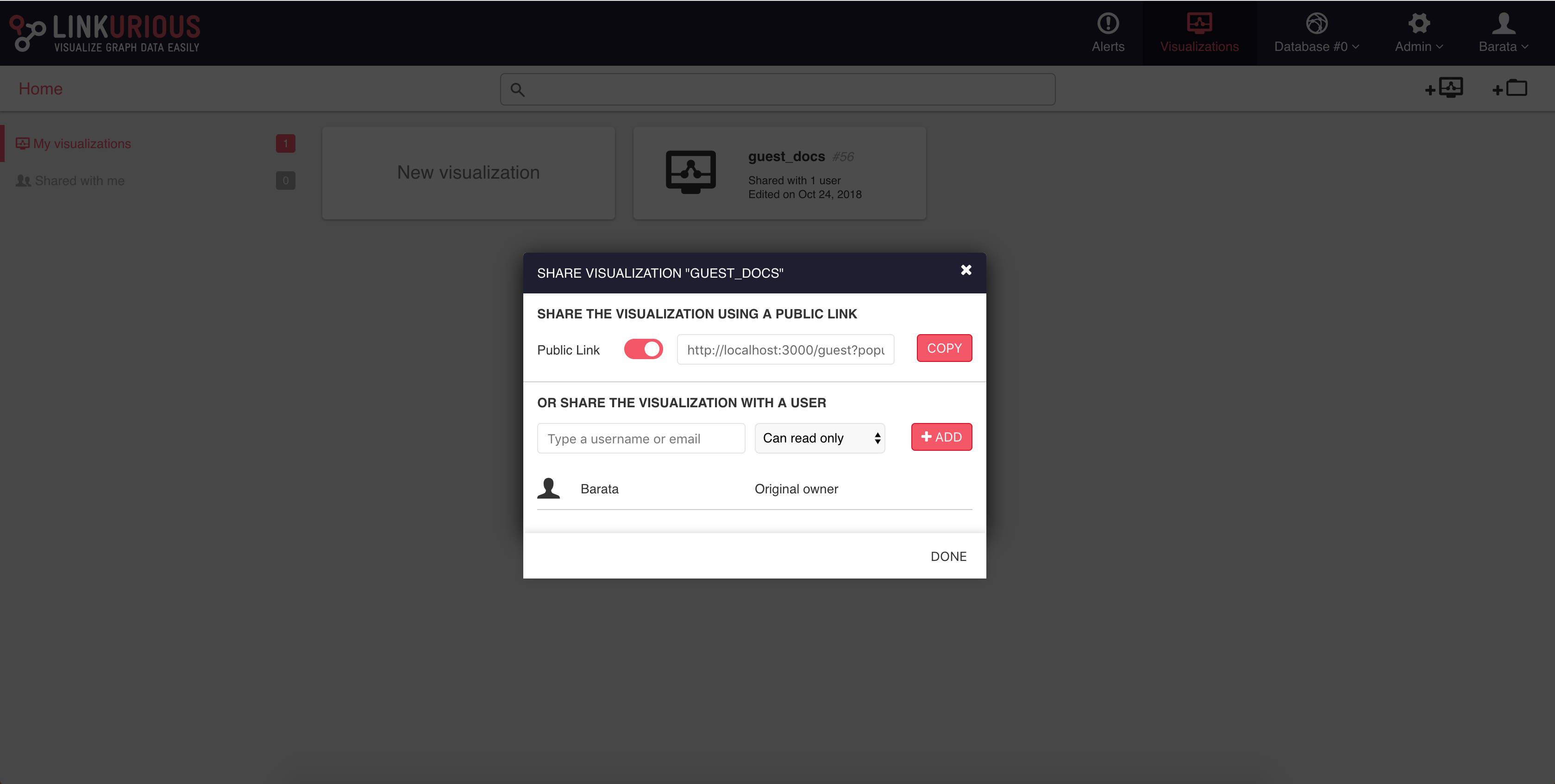 Security warning
People that you share a visualization with can explore the data beyond the nodes and edges that are in your visualization.
To get a better idea of what they are going to see:

Open another browser (for example open Firefox if you are currently using Chrome)
Make sure you are not logged in to Linkurious Enterprise in that browser. Log off is necessary.
Paste the URL

If you feel there might be a security concern, please contact your Administrator.