Comments: Comments panel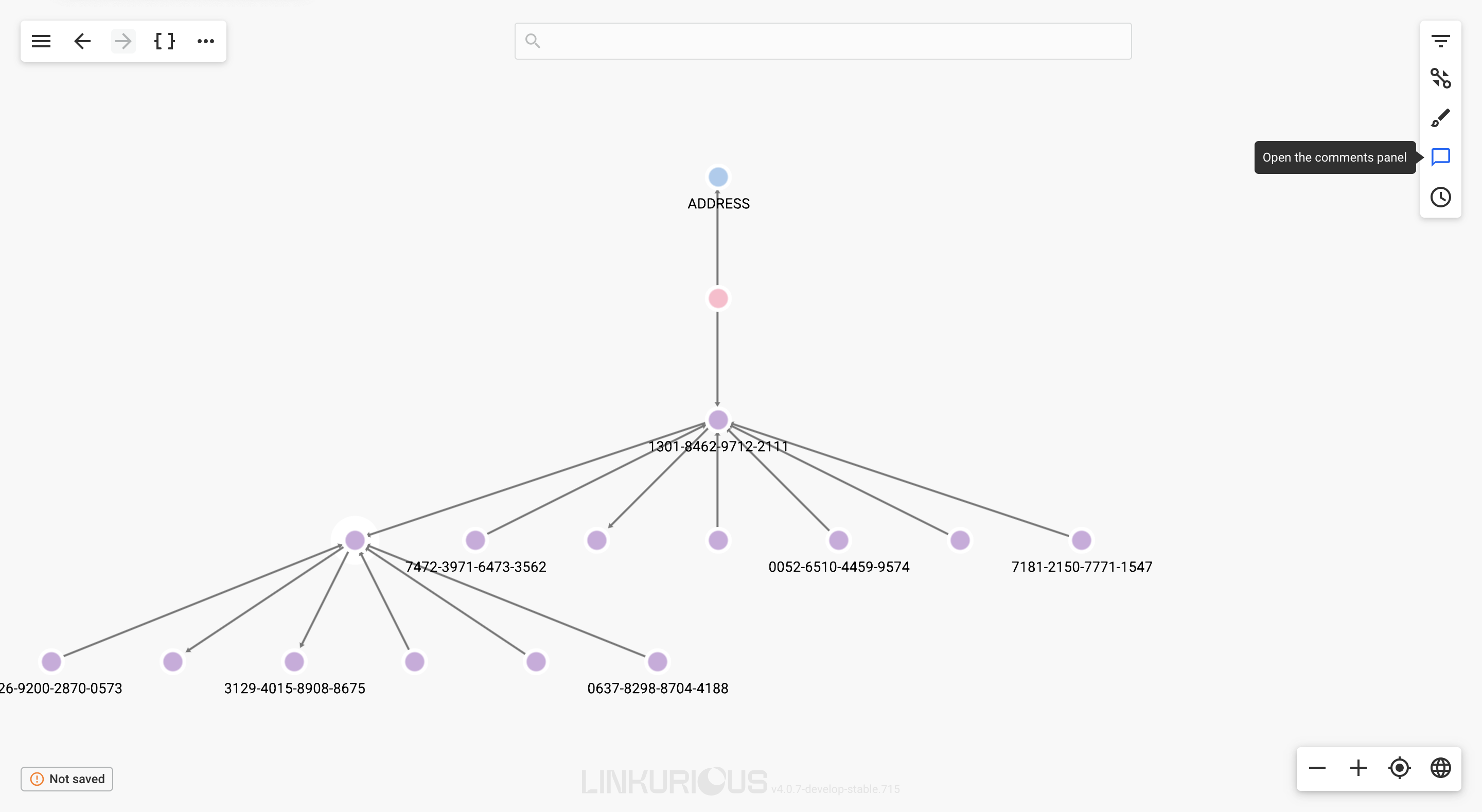 The comments panel is available on every visualization, to open it, click on the comment icon in the top right toolbar.
Note that the visualization should be saved before you can add a comment.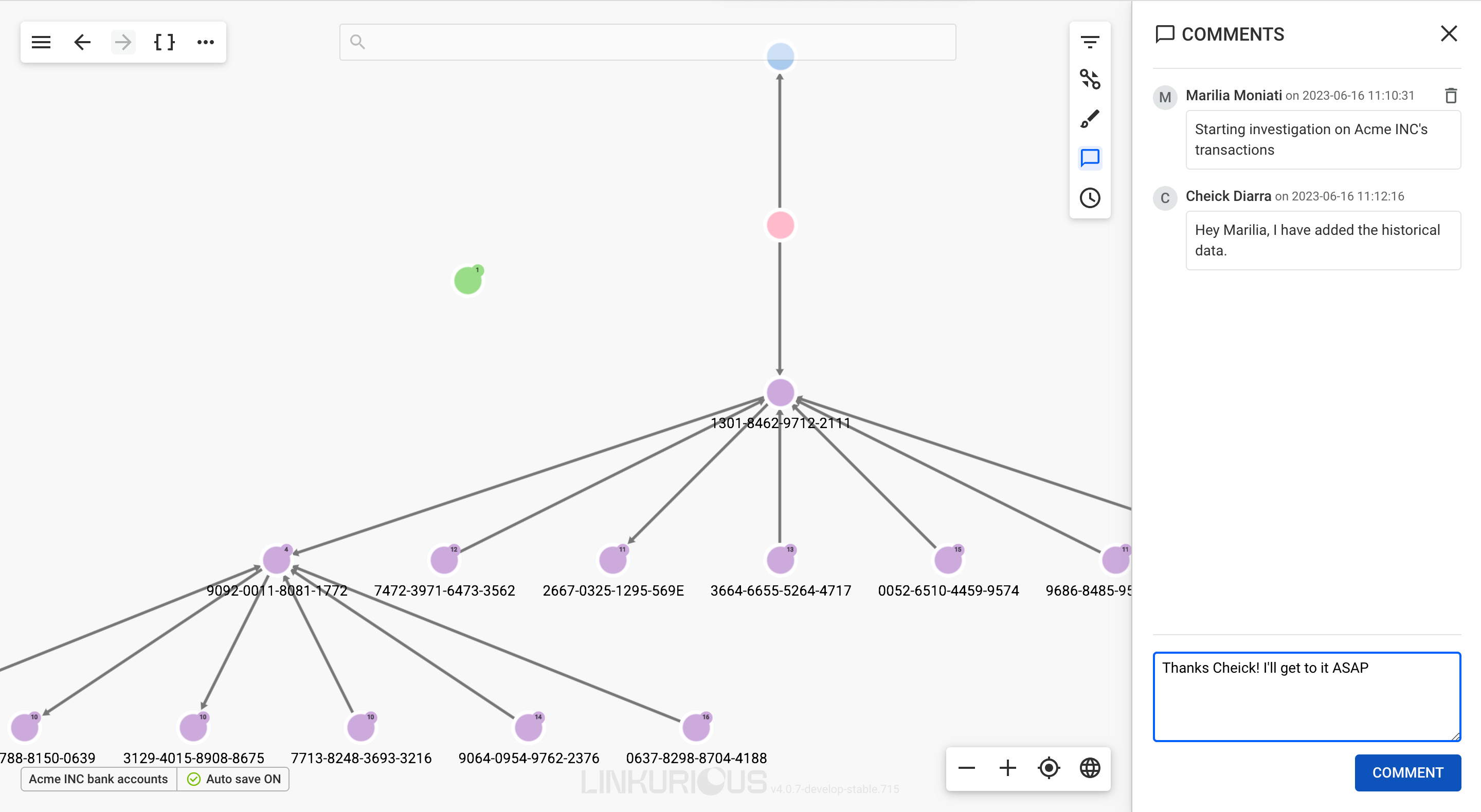 To save your comment, just click on the comment button after typing the information you want to share.
The comments are visible to anyone who has access to the visualization.
It is possible to delete your own comments. Only you are allowed to do so.
Comments added by users who have been deleted or no longer have access to the visualization will still be visible.